ROBOTIS' Products and Solutions

A Fully Integrated DC Motor + Reduction Gearhead + Controller + Driver + Network, All in One Modular Actuator

Dynamixel All-in-one Smart Actuator
The Dynamixel is a smart actuator system developed to be the exclusive connecting joints on a robot or mechanical structure. Dynamixels' are designed to be modular and daisy chained on any robot or mechanical design for powerful and flexible robotic movements. The Dynamixel is a high performance actuator with a fully integrated DC (Direct Current) Motor + Reduction Gearhead + Controller + Driver + Network, all in one servo module actuator.

Dynamixel Products
---
Complete Robots and Kits Ideal for Academics and Professionals Open-Source & ROS-Enabled
ROBOTIS Dynamixel Systems showcase the modularity, power, and precision of the Dynamixel smart servos. ROBOTIS Dynamixel Systems are mainly used in research and development, and are being utilized in many of the top engineering universities.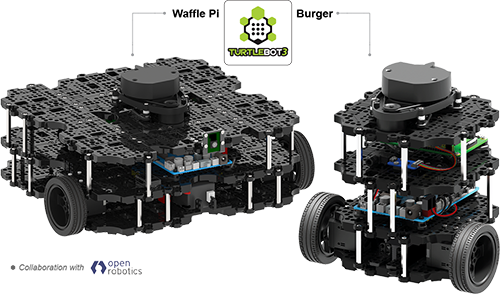 ---

Robot Edutainment is a developer, marketer, and distributor of innovative teaching and learning solutions for the educational market worldwide. The company's products and services are designed to foster academic excellence and professional development, increase student engagement, and improve learning outcomes. Robot kits and STEM toys for education. Use our Selection Guide to pick the right kit for your student based on the programming and included components.

STEAM Edutainment Products