ROBOTIS MINI

3D Printable & Programmable Humanoid Robot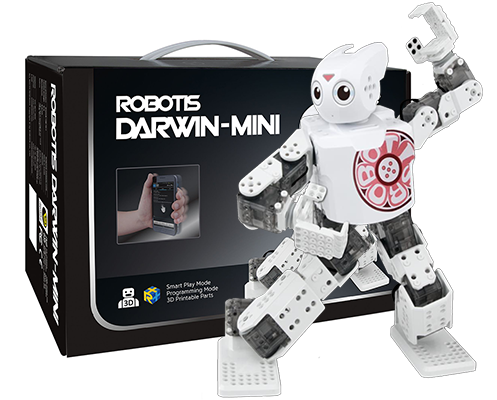 ROBOTIS MINI
#901-0046-200
Our Price: $539.90
Package Components
Grade Level: 7th - 12th Grade
Content Hours: 20+
Student to Kit Ratio: 1:1 Recommended (Up to 2:1)
Product Spec Sheet: Sales Collateral
Support & BOM Guide: ROBOTIS E-Manual
Software: R+Design, R+Task, R+Motion (iOS, Android, macOS, Windows Compatible)
Overview:

ROBOTIS MINI is an adorable humanoid robot. You can program its motions with downloadable R+ Task and R+ Motion software. You can also control the robot via smart device by downloading the ROBOTIS MINI app.
Grade Level: 7th - 12th Grade
Content Hours: 20+
Student to Kit Ratio: 1:1 Recommended (Up to 2:1)
Product Spec Sheet: Sales Collateral
Support & BOM Guide: ROBOTIS E-Manual
Software: R+Design, R+Task, R+Motion (iOS, Android, macOS, Windows Compatible)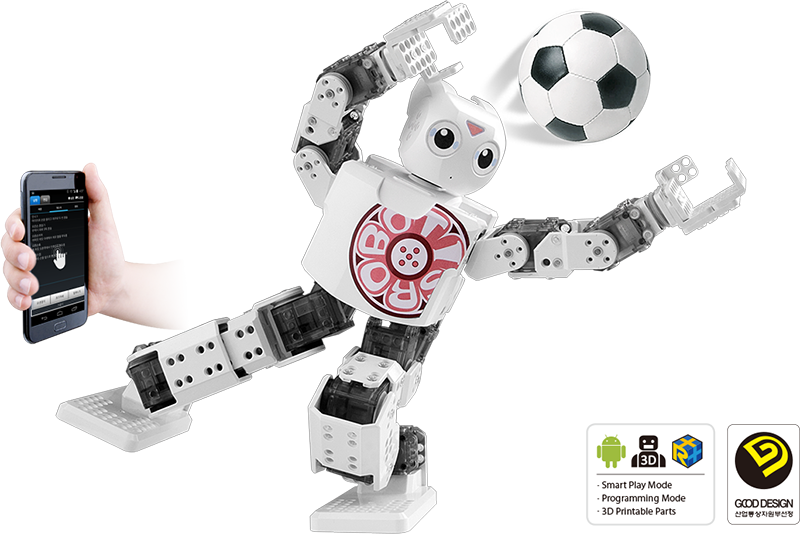 The ROBOTIS MINI is a programmable miniaturized humanoid robot featuring 16 XL-320 Dynamixels (16 DOF), the OpenCM9.04 C, an Arduino-like open-source embedded controller featuring a 32-bit ARM Cortex-M3 processor, a 3D printable frame for robot customization, and Android/iOS smart device connectivity via BT-210 (Bluetooth 2.1) or BT-410 (BLE) Bluetooth modules.1
Building the ROBOTIS MINI
The ROBOTIS MINI offers a challenging but fulfilling building experience. The kit includes a fully-colored assembly manual that not only provides detailed assembly instructions, but also provides building tips. Download the R+ Design program for a preview of robot assembly and structure. Zoom in/out or rotate the 3D model to view the robot from any angle.
Controlling the ROBOTIS MINI
Download the free ROBOTIS MINI application on your Android or iOS smart device to control your MINI via Button, Gesture, Voice Recognition, or Messenger commands.2
Programming the ROBOTIS MINI
The ROBOTIS MINI can be programmed using RoboPlus Task (or R+Task 2.0), a graphical, drag-and-drop programming tool based on C++.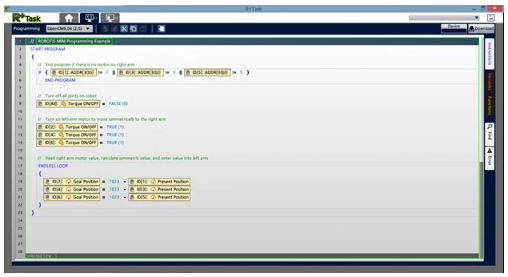 Create motions or choreographies using R+ Motion 2.0.3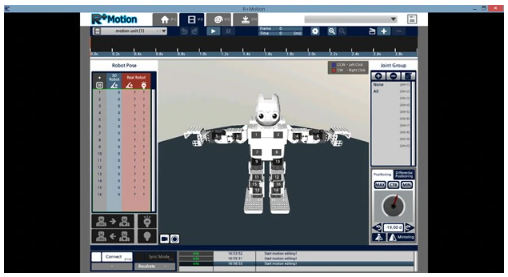 For more advanced C-based programming, users can download the OpenCM IDE, an Arduino-like IDE designed specifically for programming the ROBOTIS MINI controller. Note that users who would like to use RoboPlus after using the ROBOTIS IDE MUST restore the controller's firmware each time they do so.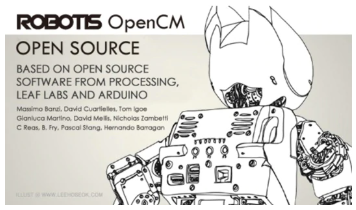 Customize your Robot!
Customize your robot's frame using 3D printing or print more stickers by downloading the files.
Sensor Expansion4
The ROBOTIS MINI is compatible with the following sensors:
1 Please note that the ROBOTIS MINI kit includes a BT-210 Bluetooth module. This module is compatible with Android smart devices that support Bluetooth 2.1 or higher. In order to use the ROBOTIS MINI with iOS, you MUST purchase the BT-410 Bluetooth module as it is sold SEPARATELY. The BT-410 supports Android AND iOS devices that support BLE (Bluetooth Low Energy).
2 Please note that Voice Recognition is NOT available for the ROBOTIS MINI iOS app at this time.
3 R+ Task 2.0 & R+ Motion 2.0 are available for BOTH Windows and Mac OS X.
4 Please note that all sensors are sold separately and are NOT included with the ROBOTIS MINI kit.
Specifications: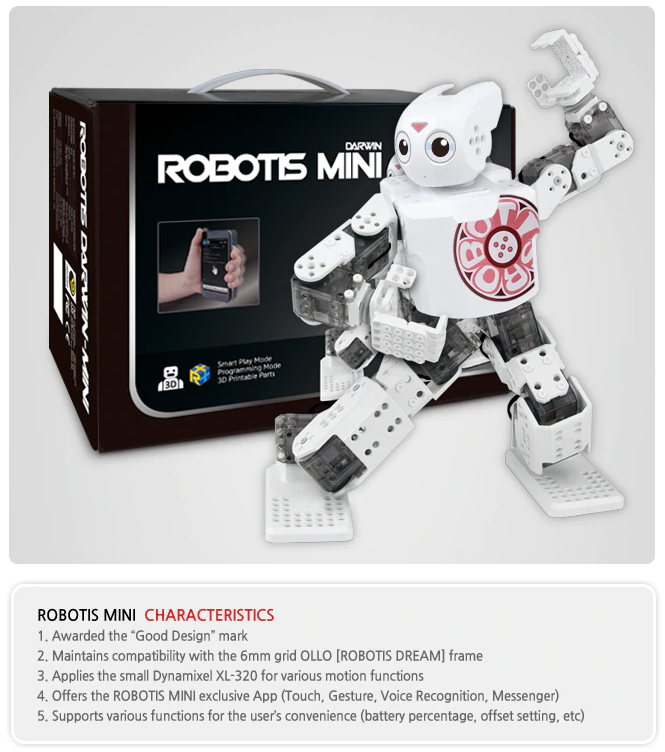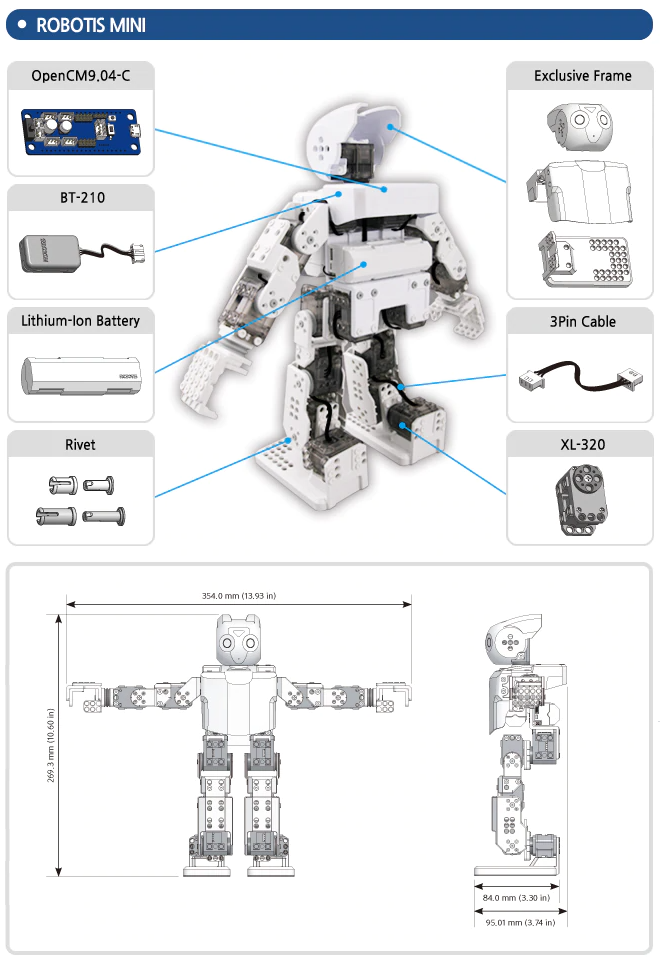 Characteristics: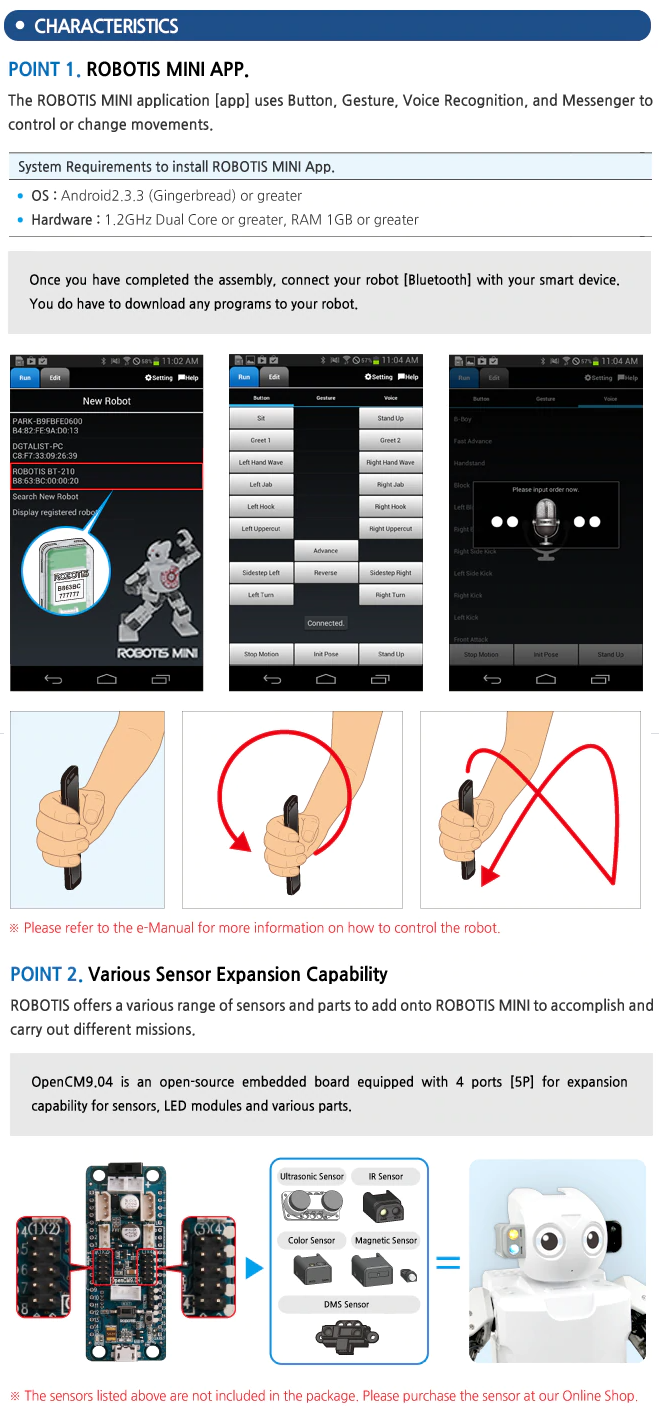 Programming Environment Support: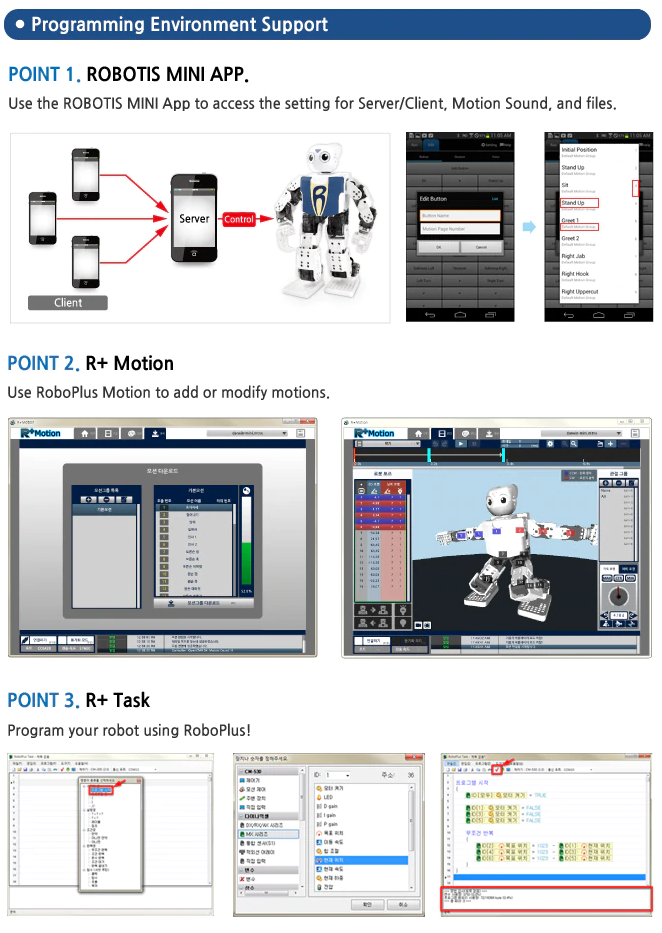 Video:
ROBOTIS MINI
ROBOTIS MINI R+ Design
Pricing Notes:
Pricing and product availability subject to change without notice.
Robotis Products
ROBOTIS Products
ROBOTIS MINI
#901-0046-200
Our Price: $539.90