ROBOTIS ThorManG3

Full size open platform humanoid
Sorry, this product is no longer available, Please contact us for a replacement.
Overview: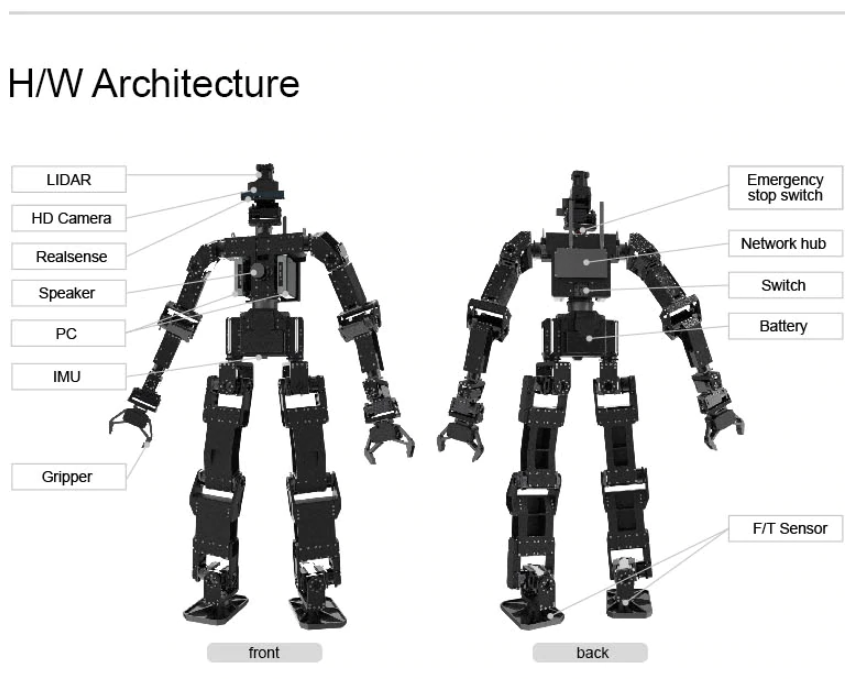 Specifications:
Specifications
Weight
42kg
Height
137.5cm
Controller (PC)
Intel NUC with Intel Core i5 Processor
Sensor
1 x Logitech C920 HD Camera
1 x Intel Realsense
1 x Hokuyo UTM-30LX-EW
2 x F/T Sensor: ATi Mini58-SI-2800-120
1 x IMU: MicroStrain 3DM-GX4-25
Actuator
Dynamixel Pro H-Series
DOF
Head: 2DOF
ARM: 2 x 7DOF
Waist: 1DOF
Under body: 2 x 6DOF (2x gripper)
Battery
LIPO 22.2V 22.000mA & 18.5V 11,000mA
Control Environment
OS: Linux Ubuntu LTS (64bit)
SW: ROS / GNU C++ (g++)
Library: Motor Control, Manipulation
Head Control, Walking Engine, Sensor control
Package Contents

Fully-assembled ROBOTICS ThorManG3 robot
1 x Battery packs
1 x Battery charger
1 x Maintenance Kit
1 x Lift
1 x Carrying Case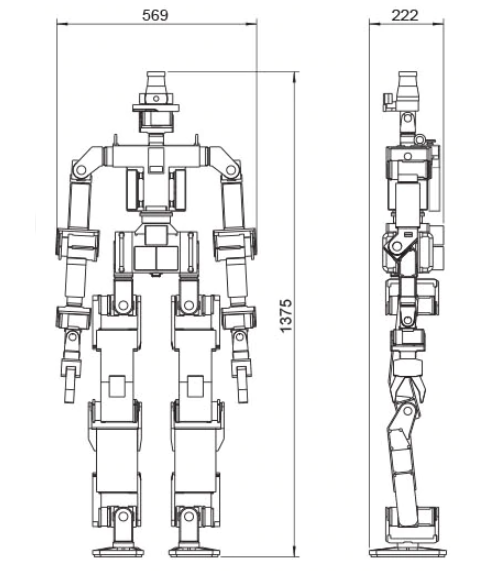 Video:
ROBOTIS ThorManG3
Pricing Notes:
Pricing and product availability subject to change without notice.
ThorManG3 is one of the BTO (Build to Order) Items and will require a lead time of up to 12 weeks upon order confirmation.